Bio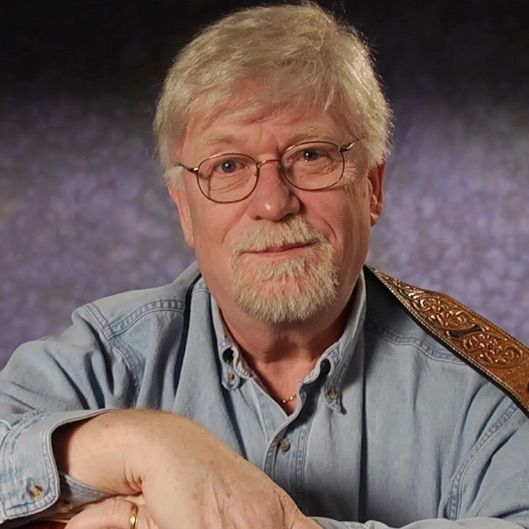 ALL ABOUT JIMMY
Jimmy Heffernan is a highly respected Nashville session player, sideman, and producer. He's a versatile multi-instrumentalist, and one of the true masters of the resonator guitar.
Jimmy also happens to be an outstanding music instructor who loves to teach, and has a real gift for it.
Jim's latest recording project was the 2003 release, The Resocasters, on which he collaborated with Dobro® legend Mike Auldridge (I'm going to interject right here, like I'm not the guy writing this…..this guy changed my life!!! I would not be playing this "poverty box" if not for Mike. Thank you Mike, for all you have done and meant to me.) and pedal steel guitar ace Hal Rugg (To be mentioned in the same sentence as Hal is a life well lived.)
The Resocasters has become an instant classic, a "must have" CD for any resonator guitar enthusiast's collection.
(Back to the "other guy" talking)
Here is a brief biography, that spotlights a few of the highlights and accomplishments of Jim's career, which has spanned nearly thirty years as an active member of the professional music industry.
Jim started playing on the road in 1974 with a Bluegrass band called "Raintree", from western Massachusetts, touring full time up and down the east coast and playing lots of festivals and clubs. "We played the Philadelphia Folk Festival and Lincoln Center", recalls Jimmy. "I played Dobro® and banjo, and drove the truck till I invented Rap. By the way…I have never received any monies from Suge Knight or Dr. Dre. I did however learn how to play Salt Creek, so I figure we're even."
For the next two years Jim played Dobro® with "Transatlantic Bluegrass", a popular (but not well paid) French Bluegrass band that acted as Bill Kieth's backup band whenever he did his European touring. One of the highlights of that period was Transatlantic Bluegrass' appearance on a PBS special called Bill Monroe and Friends.
In 1980 Jim joined "Larry Sparks and the Lonesome Ramblers", again as Dobro® player. He toured with Sparks for two years, helping record two albums for Rebel Records and two more for Old Homestead Records.
Over the next six years Jim played with Red Allen and Bill Grant and Dehlia Bell and started learning to play the pedal steel guitar( In bars, where it was meant to be played}.
1988 was a momentous year for Jimmy Heffernan. He played electric guitar for Doug Kershaw for a year, and then joined Joe Diffie's band, where he stayed 9 years. Jim reflects fondly on this time: "We toured every major venue and appeared as a members of the Grand Ole Opry. We played lots of television, including The Grand Ole Opry Live, Regis and Kathy Lee, The Tonight Show, Good Morning America, and Hee Haw, to name but a few. Joe sold over eight million records during this time."
"Someone else wrote that, but it sounds good so I'll leave it."
Upon leaving Joe Diffie's employment, Jim stayed in Nashville, producing albums and working with new artists before finally joining Brad Paisley's band in 1999.
Jimmy says, "I toured with Brad for two years as well as played Dobro® on Brad's second ARISTA album, "Part Two". On this platinum record I had an opportunity to play on a track called "Too Country", which featured performances by George Jones, Buck Owens, and Bill Anderson. Another track 'Munster Rag', was nominated for a Grammy award for Best Country Instrumental in 2001." Thanks Brad (oops!!! I'm not writing this)
Since leaving Brad Paisley's band, Jim has been busy playing with Mark Cosgrove (The Jerry Douglas Band) and producing records for new artists (guys that don't have record deals), including Michael Mason, who's song, Cape Lonely, reached #32 on the country charts and Sony recording artist, Buddy Jewell, first winner of the popular television series, Nashville Star. I, I mean he, toured with Charlie Louvin of the Louvin Brothers fame in 2008 on the Lucinda Williams tour. He really enjoyed that, "the Louvin Brothers have always been a couple of my big heros".
These days, Jimmy Heffernan is shifting gears (getting too old to play the road), devoting more time to one of the things he loves best, teaching up-and-coming players. If you get a chance, be sure to attend one of Jim's highly popular Dobro® Workshops. 
With the tour bus parked, Jimmy recently spent some time in the studio recording a new solo album with some great friends in the music business. "I'd Trade It All For A Little More" is available now worldwide, featuring Joe Diffie on the new single When The Golden Leaves Begin To Fall.